From the death of David Bowie to the rise of Trump, and mayhem in Mosul and Aleppo: photographers describe how they took the pictures that tell the story of 2016. Selection by Karin Andreasson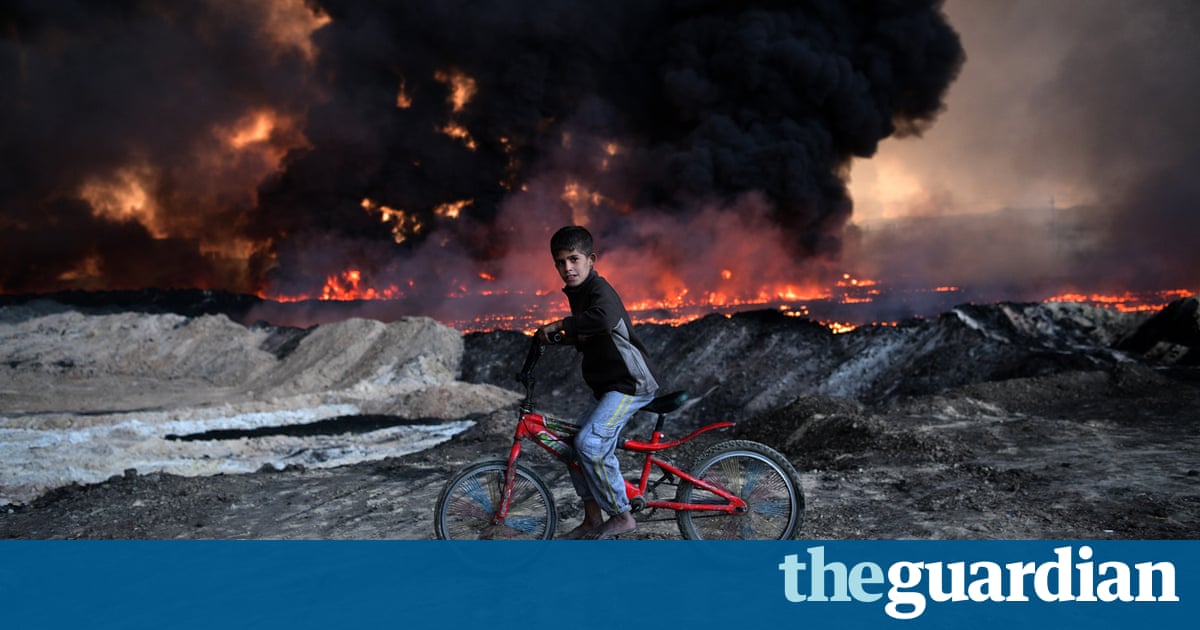 Boy on a motorcycle at the Qayyarah oilfields ( 21 October)
Carl Court/ Getty Images

I had heard the oilfields were on fire in Qayyarah, Iraq, and spent hours driving to get there. When I eventually arrived, there was a strange atmosphere in the town it felt dangerous and volatile, like anything could happen. My fixer said he was worried, that it didnt feel right, and when a local guy like him is saying he doesnt feeling safe, you have to listen. We agreed to spend only 10 minutes on the ground, so I define my stopwatch and started snapping.
I was shooting the enormous plumes of black smoke that were billowing up hundreds of feet into the air and hovering above, shrouding us in darkness. The sunlight filtered through the soot in the air, creating an virtually cinematic effect. I thought, its a shame there arent any people around to show how locals are living with this on their doorstep.
Just then, along went this son on his motorcycle. He stopped, looked at me quizzically for a few seconds, then cycled off. Most of the stuff I shoot in war zones feels operate of the mill, but occasionally you realise that youve captured a poignant, important image. This was one of those days. When my 10 minutes were up, we got back into the air-conditioned automobile and drove away, we were very aware that we were leaving that poor child behind. His life expectancy is probably lower after breathing in that horrible air. Hes what devotes the picture its power; its that eerie mix of children and war.