Knile Davis records second-longest kickoff return in postseason history as Kansas City cruise to a 30 -0 wildcard victory over Houston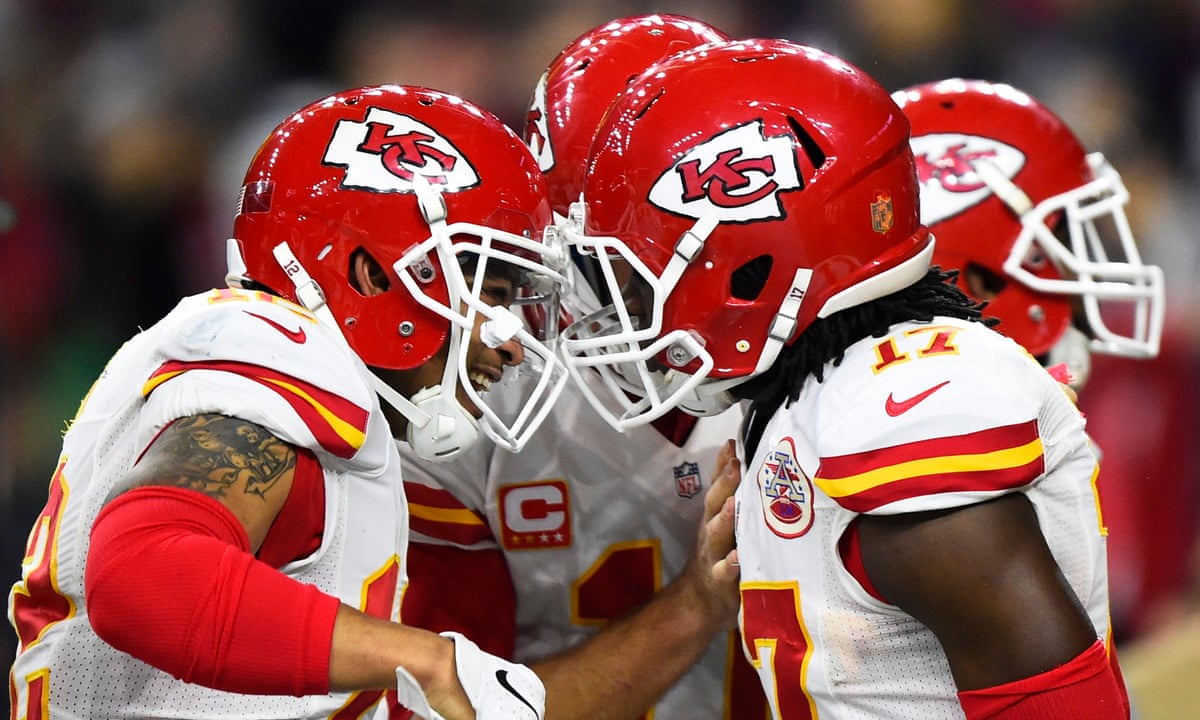 Knile Davis had a 106 -yard kick-off return and the Kansas City defense forced five turnovers to cruise to their first play-off win since 1994, a 30 -0 wildcard victory over the Houston Texans on Saturday.
On the opening commencement, Davis got three good blocks around the 10 -yard line and then simply outran the rest of the defenders for the second-longest kickoff return TD in postseason history.
The defense took over after that, harassing Brian Hoyer into a fumble and three of his career-high four interceptions before half-time to help the Chiefs( 12 -5) take a 13 -0 result at the half.
Alex Smith hurled a touchdown pass and Spencer Ware added a five-yard run on the first play of the fourth quarter to make it 27 -0.
The victory broke a streak of eight straight play-off losses by the Chiefs and was their first postseason win since beating the Oilers in Houston on January 16, 1994. They have won 11 straight games.
Hoyer, booed all afternoon, was 15 of 34 for 136 yards as Houston( 9-8) lost a home play-off game for the first time.
Read more: www.theguardian.com