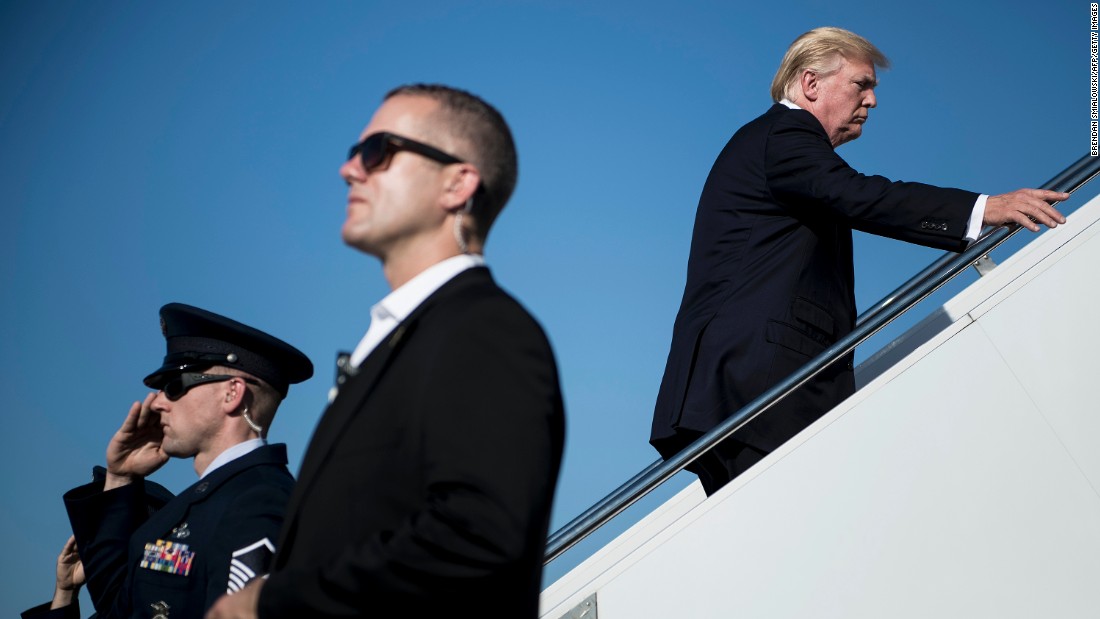 ( CNN) It's beyond a cliche to say that a week in the presidency of Donald Trump is like a month. It also happens to be totally true.
There is simply no such thing as a slow
news
day anymore. Or, well, a weekend. Trump has remade the news cycle.
Doubt it? Try to remember what happened on Monday of this past week. Or Tuesday. There's a
Saturday 9/23
Sunday
9/24 Monday 9/25 Tuesday 9/26 Wednesday 9/27 Thursday 9/28 Friday 9/29 fired Saturday 9/30