Wambach, who retires from international football on Wednesday night, says the way he has brought in a bunch of foreign guys is not something I believe in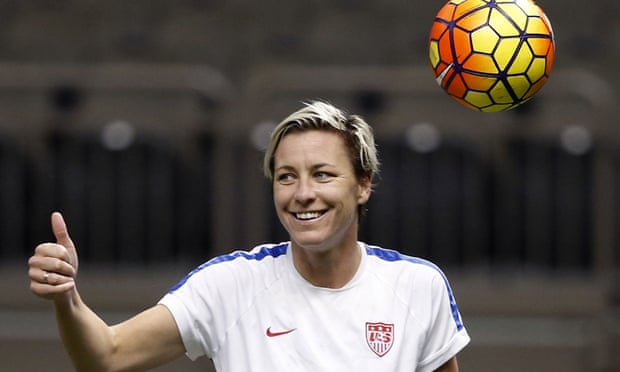 Abby Wambach plays her final game for the US womens soccer team on Wednesday night, but in the build-up she found time to advise her male equivalents on how to get out of their recent slump: flame Jurgen Klinsmann.
Wambach appeared on The Bill Simmons podcast before she retires from international football, and was asked by Simmons: If you could fix one thing about that team, what would it be?
Oh man I would definitely fire JA1/ 4rgen, Wambach replied. Sorry Sunil, sorry US Soccer, but I dont think that JA1/ 4rgen and the litmus test on him has worked.
Why not?
First of all,[ Klinsmann] hasnt genuinely focused, I feel like, enough attention on the youth programs. He says he has, I dont is considered that he has. Also the way that he has changed and brought in a bunch of these foreign guys is just not something that I believe in wholeheartedly.
You entail like gun for hire from other countries, basically?
Exactly. I dont believe in it in my heart. I love Jermaine Jones, I love watching him play, and I love Fabian Johnson, but I just think that this experiment that US Soccer has given JA1/ 4rgen, just isnt one that, personally, Im into.
Wambach also pondered Klinsmanns choice of vehicle for his commute to practice.
Its got to be interesting for those working guys to see your coach take off in a helicopter to his home, and then back for training.
Wambach, who has scored 184 international aims in a wonderful career more than any man or woman in history signs off against China in New Orleans on Wednesday, and is eager to move into punditry afterwards.
I is considered that what youll find over the next 15 years is that our better athletes will be getting more involved in playing football, Wambach said. Right now, NBA and NFL and MLB are get our very best athletes because thats where the money is.
Listen to the entire podcast below. The portion about Klinsmann comes at the 37:00 mark.
Read more: www.theguardian.com